Em's Bakery for fresh Breads and Rolls,
Cookies and Gobs.
Enjoy these with our subs and sandwiches, purchase from our in-store bakery case, order on-line, or call to special order. Em's will customize icing colors on sugar cookies as you wish. Please understand some custom orders may require 24 hours lead time as all products are baked fresh for you.

Order on-line, then pick-up at your favorite Em's.
Em's Signature Mini Cookie or Mini Gob Platters



Five dozen min-cookies on platter:  $35
Three dozen min-cookies on platter:  $27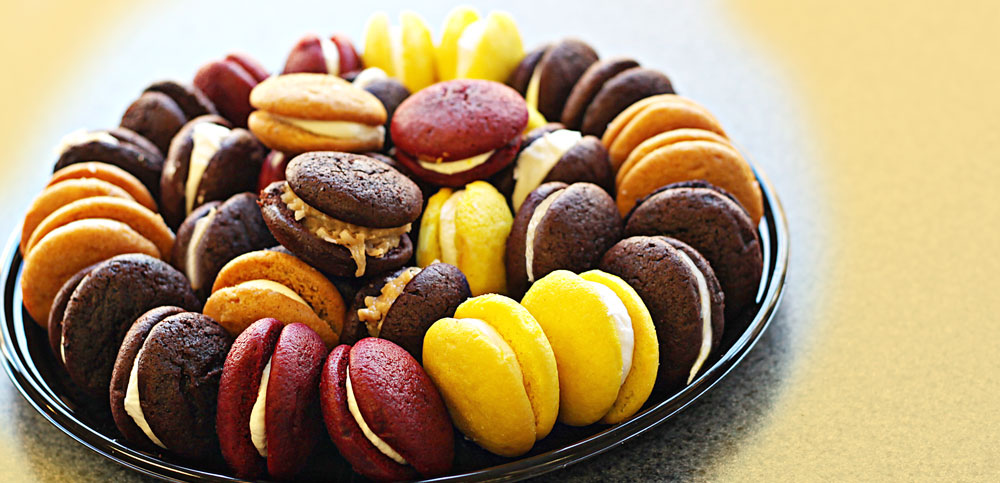 Please note: We have experienced supply problems with certain gob flavors. These problems are gradually being resolved. When ordering, please confirm that available flavors will meet your specifications.
Mini-gob platter, mix or match your favorite flavors: classic chocolate, red velvet, banana, pumpkin, chocolate with peanut butter icing, and chocolate with traditional German chocolate/coconut filling. This is one of our most requested platters.

Two dozen:  $17
Three dozen:  $22
Five dozen:  $35

PA Sales tax may apply.
Em's French and Wheat Rolls,
Marble and Seeded Rye Breads

Please call your local Em's Sub Shop for custom bread and roll orders. We offer many fresh baked options and can make suggestions to meet your budget.  
Spinach Bread Bowl Platter:  $32
(Choose pumpernickel or seeded rye bread bowl hollowed and filled with Em's creamy spinach dip. Delicious! Includes a generous portion of party-sliced breads for dipping.)

Come see us!
Five locations to serve you!
RICHLAND
1111 Scalp Ave.
814-269-3493
Open:
Daily: 9 AM – 9 PM
The Meadows: Noon – 8 PM
_____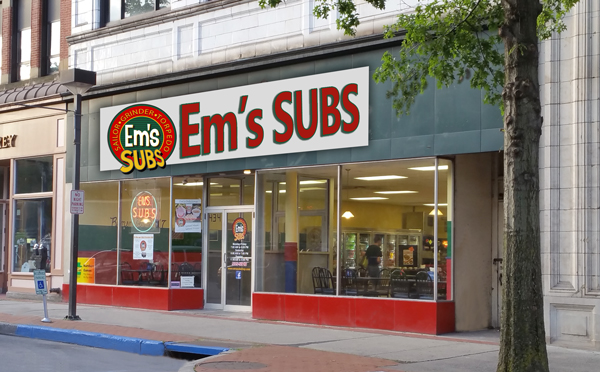 JOHNSTOWN
434 Main Street
814-535-5919
Open:
Mon – Fri: 8 AM – 6 PM
Sat: 9 AM – 6 PM
Sun: Closed
_____
WESTMONT
(Upper Yoder)
612 Goucher St.
814-255-6421
Open:
Daily: 7 AM – 9 PM
_____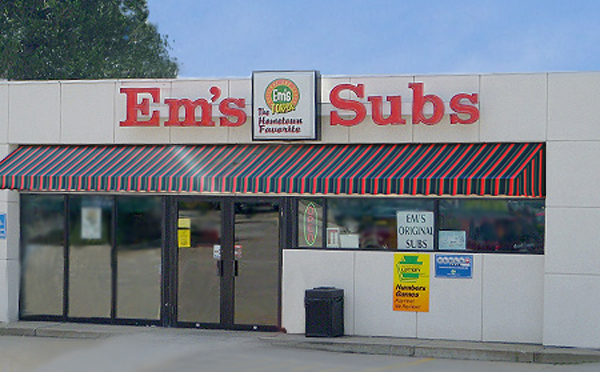 SOMERSET
167 W. Patriot St.
814-445-2100
Open:
Mon – Sat: 10 AM – 8 PM
Sun: 10 AM – 6 PM
_____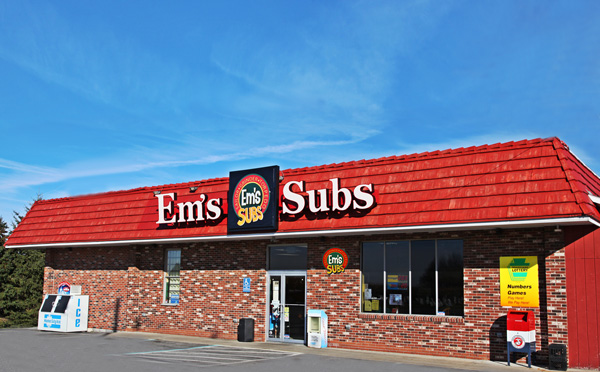 SALIX
1577 Forest Hills Drive
814-266-3948
Open:
Daily: 7 AM – 9 PM