Hometown Favorite
Subs and More!
Delicious!
Totally Fresh!
Em's for You ...
or for a Party!
Take a Look at Em's Menu Choices!
Fresh Ingredients, Classic Recipes
All Em's Sub Shops are currently open for take-out. Please stop in or call the Em's Sub Shop nearest you to place a pick-up order.
Em's Subs on Main Street in Johnstown, Scalp Avenue in Richland and Goucher Street in Westmont are now  on UberEats,. You can review our menu and place an order for home delivery on UberEats. Click here to order delivery or pick-up through UberEats.

Take-out or Casual Eat-in
Come see us!
Five locations to serve you!
All Em's Sub Shops are open for take-out during this difficult time. Hours for each each Em's location are posted below, however, due to the Covid19 situation, our operating hours could suddenly change, and we apologize for any inconvenience. Thank you for your understanding.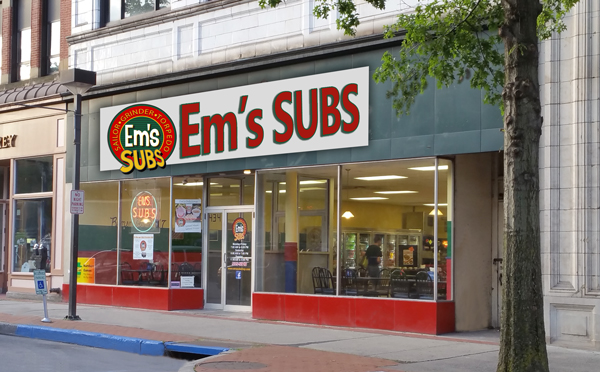 JOHNSTOWN
434 Main Street
814-535-5919
Open:
Mon-Fri: 8 AM – 8 PM
Sat: 9 AM – 8 PM
Sun: Closed
_____
RICHLAND
1111 Scalp Ave.
814-269-3493
Open:
Daily: 9 AM – 9 PM
The Meadows: Noon – 9 PM
_____
WESTMONT
612 Goucher St.
814-255-6421
Open:
Daily: 7 AM – 9 PM
_____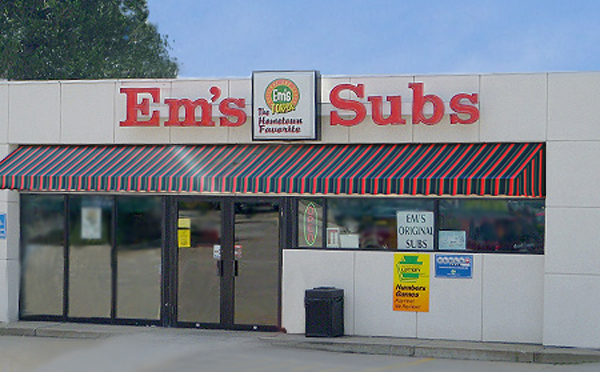 SOMERSET
167 W. Patriot St.
814-445-2100
Open:
Daily: 10 AM – 6 PM
_____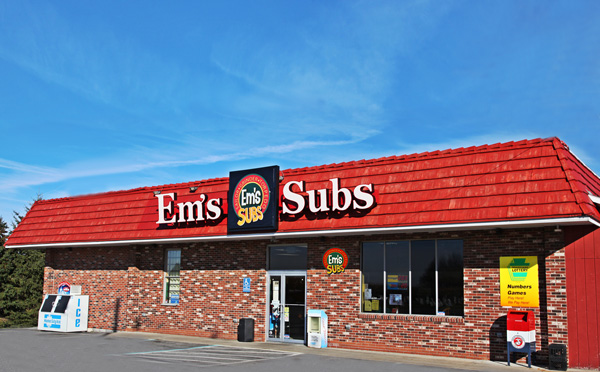 SALIX
1577 Forest Hills Drive
814-266-3948
Open:
Daily: 7 AM – 9 PM